Knowledge
We help make your business a success
How much does it cost to hire an employee?
A big milestone for any growing business is when the first employee is hired.
Making the mental shift from business owner to employer is a tricky one – suddenly it's all so serious. You have wages to pay every month – that person is relying on you!
When it's time to recruit a second pair of hands, don't make the mistake of thinking that your only expense will be your employee's salary. Employees are expensive.
Aside from your employee's salary (from which you must deduct any PAYE taxes), you'll also be on the hook for:
…and those are just the most obvious expenses. There are plenty of hidden costs when taking on an employee. You'll need more coffee and toilet paper. Your phone and electricity bills will be larger. Unless you're a real Scrooge you'll probably buy them lunch or a drink now and then.
Scary levels of responsibility aside, if it's time for your business to take on an employee, no amount of extra bacon sandwich expenses should stop you. It's a great way to grow your business, bring extra skills into the company, and free up your time.
So other than unknowable expenses (bacon sandwiches etc.), how much will an employee cost you?
At the living wage
At the current living wage rate (£7.85 an hour), and assuming a 9-to-5 work schedule, your employee will earn £16,328 annually. The costs would break down like this –
| | | |
| --- | --- | --- |
| | Paid by the employee | Paid by you |
| Salary | – | £16,328 |
| Income Tax | £1,265.60 | – |
| National Insurance | £1,004.64 | £1,155.34 |
| Total expense | £2,270.24 | £17,483.34 |
At the national average wage
The UK national average wage currently stands at £26,500. If you were to take on an employee at this pay level, the expenses break down as follows –
| | | |
| --- | --- | --- |
| | Paid by the employee | Paid by you |
| Salary | – | £26,500 |
| Income Tax | £3,300 | – |
| National Insurance | £2,225.28 | £2,559.07 |
| Total expense | £5,525.28 | £29,059.07 |
At a higher wage
If you're planning to bring someone a bit more experienced into your business on a wage of, say £50,000, these are your costs –
| | | |
| --- | --- | --- |
| | Paid by the employee | Paid by you |
| Salary | – | £50,000 |
| Income Tax | £9,627 | – |
| National Insurance | £4,231.28 | £5,802.07 |
| Total expense | £13,858.28 | £55,802.07 |
Don't forget about holiday entitlement!
All UK full-time employees are entitled to 28 days paid holiday per year (which can include Bank Holidays) – so although you'll be paying your new employee for 253 working days every year, you'll only actually get 225 days work out of them.
What else?
There's much more to employing someone that just the raw expenses – check out our guide to hiring your first employee for more help.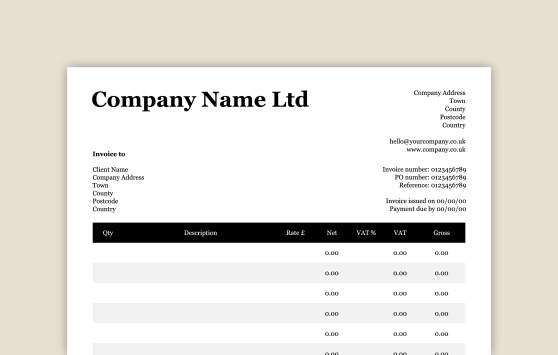 Our invoice templates are professional and sharp. Use them to directly invoice your clients and get paid fast.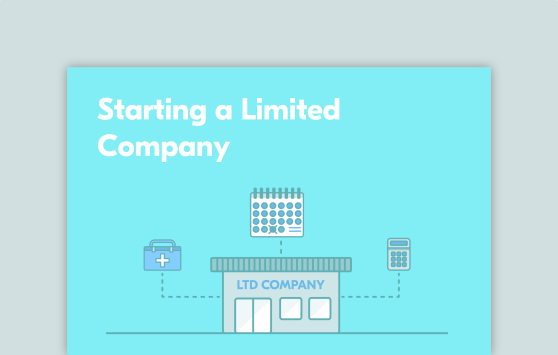 From understanding expenses to starting a limited company, our downloadable business guides can help you.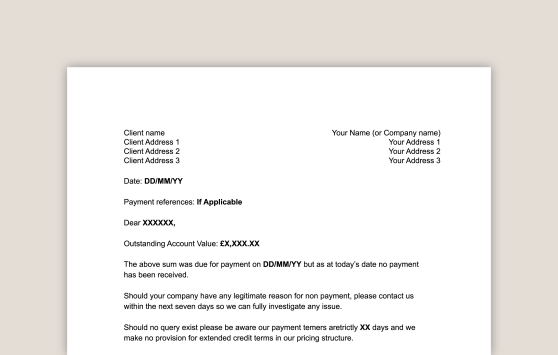 If a client hasn't paid an invoice, download our late payment reminder templates and get that invoice paid fast.
A bike courier working for CitySprint has won a case giving her rights to holiday pay, Statutory Sick Pay, and the Minimum Wage.
The average cost of replacing staff is more than £30k. Here's what to ask yourself about your recruitment process if you struggle to hold onto decent staff.
You can be asked to deduct money from an employee's pay if they have been overpaid benefits by the DWP. This is called a Direct Earnings Attachment.
The best accounting advice
Our accredited team are on hand to help you choose the best package
We understand that it can be difficult deciding whether or not to switch accountants, but at Crunch we'll offer you fair, unbiased advice on what's best for you.