Knowledge
We help make your business a success
Everything you need to know about professional references (part 1)
Do Employers have to seek references when recruiting?
No, generally there is no legal obligation on employers to seek references for new employees.
Employers can choose not to seek references and to rely on information provided by the candidate instead, particularly if the role is temporary or the employer requires someone urgently.
However, most employers prefer to obtain at least one reference from the applicants' current / previous employer to verify the accuracy of the information provided. Employers in the finance sector are required to obtain references when recruiting for an "approved person" role.
Employers should generally not approach the prospective employees' current or previous employer unless the candidate has given permission. The Employment Practices Data Protection Code, issued as guidance to the Data Protection Act 1998, specifies that Employers should always obtain an applicant's signed consent before seeking any information about them from a third party. This Code is not legally binding but can be taken into account by a Court or Tribunal if there is a legal challenge.
Employers should also respect a request from a job applicant not to contact their current employer until the appropriate time.
Is there a legal obligation for a previous employer to give a reference to their ex-employee?
There is no legal right for a employer (the referee) to provide a reference about an ex-employee, whether the request is from the ex-employee, another employer or a bank or a landlord, unless this was a requirement of their employment contract.
However, if an employer is regulated by the Financial Services Authority and they receive a reference request relating to a former employee who was an 'approved person', whose new role will include performance of a 'controlled function', the employer is obliged to respond as soon as reasonably possible, and to provide all the relevant information.
An employer may also have an obligation to provide a reference for a former employee if they have agreed to do so under the terms of a compromise agreement (which is a mutual agreement that the employee's employment is to be terminated). In these circumstances, specific wording to be included in the reference is often agreed between the parties when drawing up the compromise agreement.
Can a new employer withdraw a job offer on receipt of a bad reference?
Yes, if a job offer has been made that is conditional on receipt of satisfactory references, the employer can withdraw the job offer if it receives a bad reference.  The employer should investigate the situation further though, to see if the individual is unsuitable or not and whether it wishes to employ them.
The employee affected may have the right to see this reference. There are two possible ways:


The Data Protection Act does not require that a confidential reference given (by an ex/current Employer) be disclosed to the employee, and the employer can refuse to show the employee the reference


However, the recipient of the reference (the prospective employer) may disclose the reference to the employee if the employee asks. However the prospective employer is not obliged to comply with the request from the employee unless the author of the reference (ex-employer) agrees to this, or it is reasonable to comply with the request without the author's consent. If the author of the reference has compelling reasons for the reference to be edited or not disclosed the prospective employer cannot disclose the reference.


The individual employee, if they believe a negligent reference has been given about them, can take Court proceedings against their ex/current-employer


Onwards to part two – When a previous employer provides a reference what obligations do they have?
If you are an Employer and need ongoing professional help with any staff/freelance issues then talk to Lesley at The HR Kiosk  – a Human Resources Consultancy for small businesses – our fees are low to reflect the pressures on small businesses and you can hire us for as much time as you need.


Please note that the advice given on this website and by our Advisors is guidance only and cannot be taken as an authoritative or current interpretation of the law. It can also not be seen as specific advice for individual cases. Please also note that there are differences in legislation in Northern Ireland.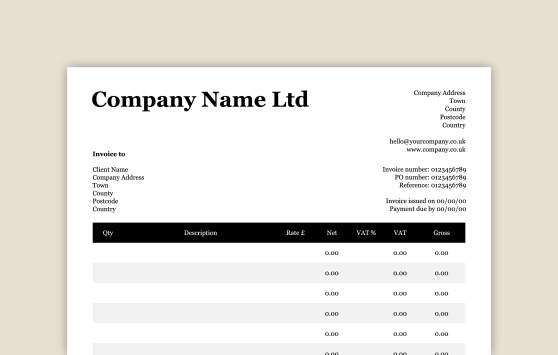 Our invoice templates are professional and sharp. Use them to directly invoice your clients and get paid fast.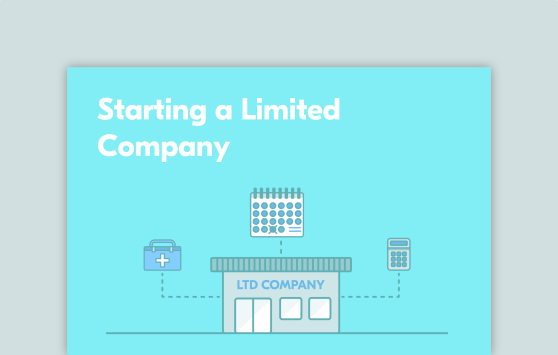 From understanding expenses to starting a limited company, our downloadable business guides can help you.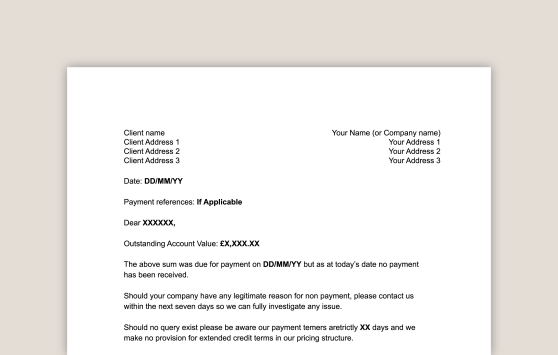 If a client hasn't paid an invoice, download our late payment reminder templates and get that invoice paid fast.
The average cost of replacing staff is more than £30k. Here's what to ask yourself about your recruitment process if you struggle to hold onto decent staff.
You can be asked to deduct money from an employee's pay if they have been overpaid benefits by the DWP. This is called a Direct Earnings Attachment.
Deliveroo has indicated it's prepared to provide riders with benefits, and has called for the creation of a new classification for gig economy workers.
The best accounting advice
Our accredited team are on hand to help you choose the best package
We understand that it can be difficult deciding whether or not to switch accountants, but at Crunch we'll offer you fair, unbiased advice on what's best for you.