Knowledge
We help make your business a success
Sole Trader, Limited Company or Umbrella? The choice is yours.
Many people who make the switch from being an employee to running their own business are baffled by the options available. Should you work as a sole trader? Run a limited company? Or let an umbrella look after you?
The most suitable method of running your company really depends on your individual needs.
Those who want the freedom and satisfaction of running their own business will usually decide between being a sole trader or limited company. Contractors who want the flexibility without the accounting responsibilities may be willing to part with a bit more money (and the tax benefits associated with contracting) and opt for an umbrella.
Limited Company
Forming a limited company gives you the freedom to run your business in whichever way you see fit. In the past, it was seen as a rather tiresome and time-consuming method of running a business. And in the wrong hands it still can be. Shameless plug alert: "In the hands of Crunch online accounting that needn't be the case."
Reasons to go limited:
Limited liability means that your home and personal possessions won't be on the line should business take a turn for the worse.
The potential tax savings are substantial – it is the most tax efficient way of running a small business.
Having a limited company means that you have complete control of your business.
A limited company makes you more attractive to potential clients, and in some cases a limited company can be a pre-requisite for gaining work.
Drawbacks of going limited
Greater accounting responsibilities – tax, VAT, end of year accounts.
Potentially more paperwork as  a result (unless you file online).
Accountant costs can vary greatly, and finding a good one can be a tiresome process in its own right.
Can be very time-consuming and stressful if you have an inefficient accounting process.
Sole Trader
Being a sole trader is traditionally seen as the easiest way of running your own company. Certainly, the paperwork is fairly minimal. The major drawback is unlimited liability!
Benefits of sole trading
Simple accounting needs.
The ability to run your own company and the freedom it entails.
Financial information can be kept private.
Simple set-up.
Drawbacks of being a sole trader
Unlimited liability means that your house and personal belongings are threatened if the business gets into major difficulties.
Some clients will prefer freelancers, contractors or small businesses who have limited liability to do their work.
Inability to take advantage of potential tax savings offered by running a limited company.
It may be particularly difficult to get bank loans because sole traders have a higher bankruptcy rate.
Umbrella Company
Umbrella companies are often used by contractors who want nothing to do with their accounting. The problem is, they have to pay for the privilege.
Reasons to go with an umbrella
Leave all your accounting in the hands of someone else – simply send in your timesheets and the umbrella company will do the rest.
No personal liability or tax concerns.
Particularly useful for short-term contracts which means you don't have to go through the process of forming and then curtailing your own company.
Drawbacks of an umbrella
You have to pay a substantial amount for the privilege.
You are not as tax efficient as you would be running your own limited company.
There is little of the freedom that comes with running your own business.
* The umbrella company has to be trusted to pay you correctly and on time.
Summary
This guide gives you a good overview of the different company formation options available to you. Crunch provides an online accounting service which makes forming and running your own limited company easier than it's ever been before.
Crunch achieves this by giving you a user-friendly online account combined with your own account manager and unlimited access to a team of accountants. In effect, we do most of the work for you.
However, the best option will really depend on your individual needs and wants. Our advisors can help ascertain whether forming a limited company would be financially suited to you.
Feel free to give our friendly advisors a call on 0844 500 8000 or email info@crunch.co.uk.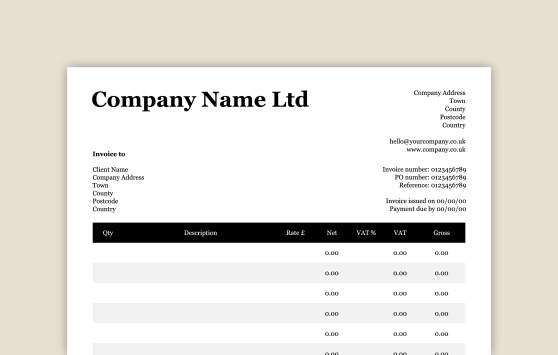 Our invoice templates are professional and sharp. Use them to directly invoice your clients and get paid fast.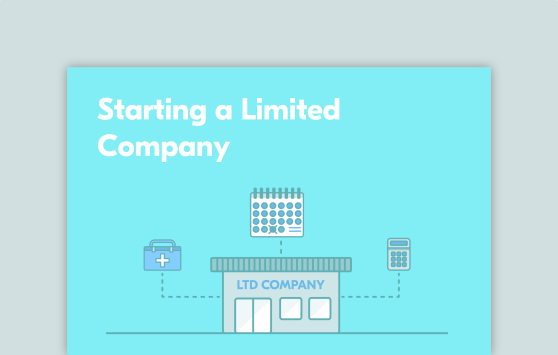 From understanding expenses to starting a limited company, our downloadable business guides can help you.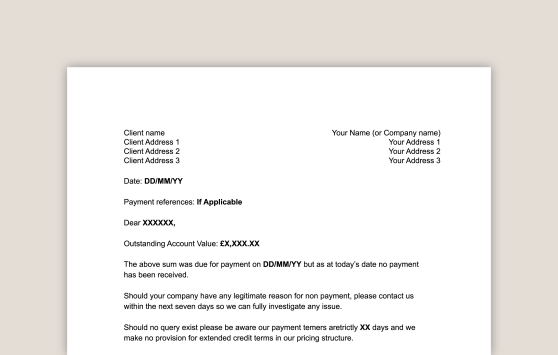 If a client hasn't paid an invoice, download our late payment reminder templates and get that invoice paid fast.
How long does trademarking a company last? How much does it cost? What's the difference between trademarking a company & registering one? All this and more.
Jo Fortune of Lawbite explains how UK SMEs are struggling due to reluctance to get better legal cover, and how doing this can save your business money.
Quitting your job and becoming a freelancer seems like a great idea… or is it? We explore five things that might make you think about your decision.
The best accounting advice
Our accredited team are on hand to help you choose the best package
We understand that it can be difficult deciding whether or not to switch accountants, but at Crunch we'll offer you fair, unbiased advice on what's best for you.