Knowledge
We help make your business a success
Claiming home office expenses
Working from home offers many small business owners obvious benefits. You save time and money by not having to travel to and from work, you have complete control of your working environment, and you can also claim home business expenses.
The question is, what exactly can you claim? And how?
It's worth finding out because you can potentially save thousands of pounds!
If you work full-time or part-time from home there are a range of 'fixed' and 'variable' costs which you can claim back as a result.
A guide to fixed costs
These are the costs that need to be paid regardless of whether or not you're working from home. They include:
Rent
Council Tax
Insurance
Mortgage interest payments
Repairs
A guide to variable costs
As the name suggests, these are the costs which vary depending on your usage. They include:
Telephone
Broadband
Electricity and gas
Calculating your expenses
Calculating how much you can claim back on those fixed costs can be pretty simple. And the same rule applies to your electricity and gas – or any other source of energy you may use.
Here's how it's done:
To begin with, calculate the proportion of your home that you use for business purposes for each of these costs. This is done either by room or in square feet. If your house is made up of five similar sized rooms (excluding the bathroom) then you work it out as one fifth or 20% of the house (assuming you have just the one room for homeworking).
Next you have to calculate the amount of time spent in the office. This is where it gets more complicated because there are a number of different ways in which your home office might be set up.
The full-time office
Some freelancers, contractors and small business owners have an office which is used exclusively for the purpose of work. If this is the case, then your calculations remain pretty simple.
For example: You're using one fifth of your home as a home office. Which means you have 20% of your fixed costs available to claim as expenses.
The part-time office
If you're home office is used for mixed purposes (for example, if you're using a bedroom partly as an office) then you have to work out the proportion of the house you use and divide this by the amount of time you spend using it for business purposes to work out how much you can claim.
Be aware, you must ensure that the room clearly possesses a bespoke work facility. In other words, ensure that you have a work desk and chair, and a shelf populated with files and reference books (or whatever it is you need for your line of work).
Other office set-ups
Many home operated businesses use a full time home office which is also used for other purposes outside of work times. Others may have an open plan house which can't be divided by the room.
If you're home office set-up is somewhat more complex than our examples, then it's well worth checking out this really useful page on the HMRC website.
Calculating variable costs
Electricity and gas: Calculated via the above method.
Phoneline: It's pretty obvious how much is claimable if you've got a dedicated business phoneline. However, if you've got a phoneline used for business and general use then you need to claim the relevant proportion of the bill. Get it itemised!
Repairs and maintenance: You can claim back for any repairs or maintenance work but only if it specifically relates to your work. If you've had your work laptop repaired then that's clearly a legitimate expense or indeed if you've had your bespoke office decorated.
Summary
The key question to ask yourself at every stage is: do I genuinely use it for business purposes? And can I prove it?
As ever with such issues, if you've got any doubts ask a qualified accountant. All Crunch customers get unlimited access to a team of expert accountants who are always on hand to provide the answers.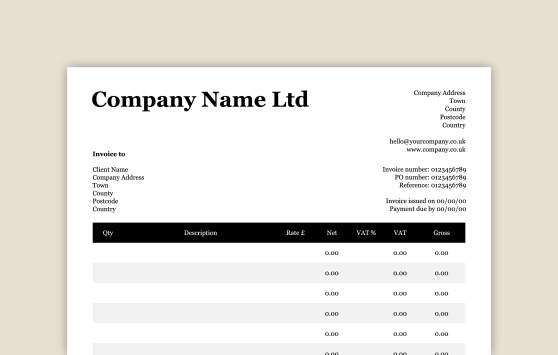 Our invoice templates are professional and sharp. Use them to directly invoice your clients and get paid fast.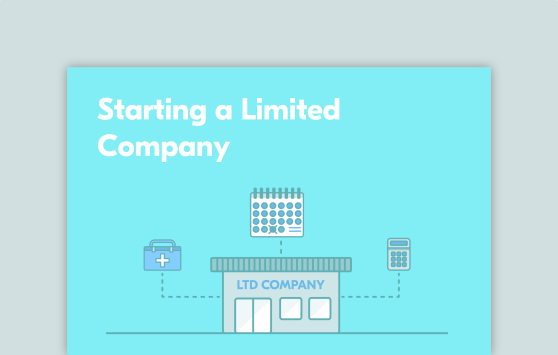 From understanding expenses to starting a limited company, our downloadable business guides can help you.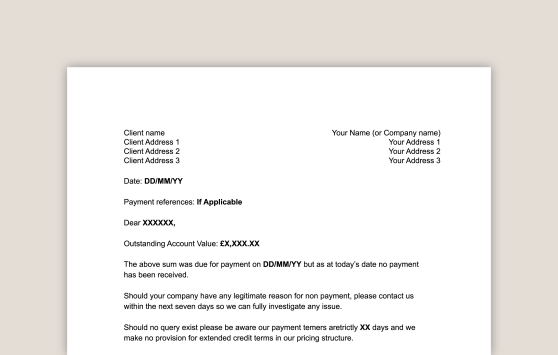 If a client hasn't paid an invoice, download our late payment reminder templates and get that invoice paid fast.
A year end can be a daunting undertaking for first-time limited company directors. However it needn't be the end of the world. Here's what you need to know.
The UK has many different tax rates affecting both individuals and businesses - and as a business owner you'll be affected by all of them.
We'll be covering the budget and highlighting the arising issues and announcements that affect freelancers, contractors, and small business owners.
The best accounting advice
Our accredited team are on hand to help you choose the best package
We understand that it can be difficult deciding whether or not to switch accountants, but at Crunch we'll offer you fair, unbiased advice on what's best for you.