Knowledge
We help make your business a success
Five tips to keep the tax inspector happy
'Tax' and 'Inspector' – separately, two rather mundane words; but when combined, they can strike fear into the hearts of company directors everywhere, and conjure up visions of surly HMRC officials ransacking your home office and leaving a trail of fines and retrospective tax charges in their wake. Maybe we're being overly dramatic – but people do tend to worry about tax inspections, and often needlessly.
To put your mind at ease we've been taking a look at past inspections and the reasons behind them, and we've come up with five simple rules to keep you in the taxman's good books!

Record your expenses and mileage as they happen
Yes, it may appear a simple suggestion, but it's a vital task that people often neglect! You don't want to find yourself scratching your head, wondering what that £70 train ticket last January was for. It's not just best-practice either; HMRC demand you keep expense receipts going back six years in case they come knocking.
An online backup is infinitely better than a faded paper receipt, which is why we recommend our mobile apps Snap and Mile Cruncher for all your expense-claiming needs. All the details plus a photo of the original will be stored in your Crunch account in case you need them!

Review your contracts for IR35 liabilities
It can be a real headache to determine whether you fall foul of IR35 Legislation, especially when HMRC themselves can't tell you with any real certainty. But as IR35 remains one of the main reasons tax inspections are launched, you need to make sure you're on top of it.
Simply put, IR35 is used to determine whether you are "employed" by your client or providing "self-employed" contracting services through your limited company. However, the real confusion lies in how they determine this, and the legalese they use to describe said process. If unsure, it might be time for an IR35 review.

The proper use and recording of dividends
Give HMRC half an inch to reclassify your dividend as a director's loan and they'll certainly try. This means that if you owe your company in excess of £5,000 it qualifies as a Benefit in Kind, and begins attracting additional tax and National Insurance liabilities.
To keep the inspectors off your back it's advisable to only take a dividend if you have the profits available to do so. HMRC are vigilant towards the use of company funds for personal use, so try to keep everything simple and above board.
Proper record keeping is again vital here – luckily Crunch generates and stores all the necessaries, so you're good to go!

Don't pay personal expenses through your company
When you set up your limited company you created it as a legal entity separate to yourself, you need to remember that your business is not a personal bank account for you to abuse.
There is some discretion with regards to personal expenditure that is collectively under £5,000, but it's best to avoid bad habits where possible.

Be on time and up to date!
Late tax payments or no payments at all will attract the tax inspectors like bees to honey. Make sure to plan properly, know when your returns to HMRC and Companies House are due, and that you have allowed enough time to complete them.
Chase up all your debts and keep your records as accurate as possible. This means raising invoices, recording expenses and regular bank reconciliation. Stay on top of these and you'll be golden should the taxman knock on your door.
Stack of Books designed by Cengiz SARI, Receipt designed by Kevin Kwok & Price Tag from The Noun Project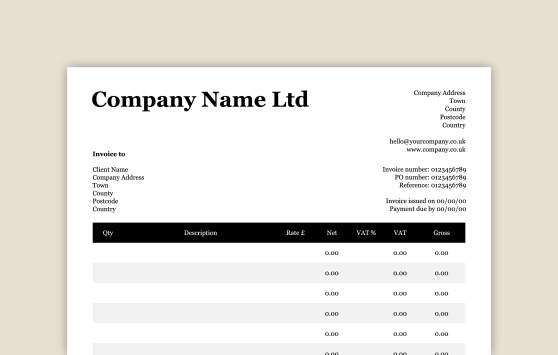 Our invoice templates are professional and sharp. Use them to directly invoice your clients and get paid fast.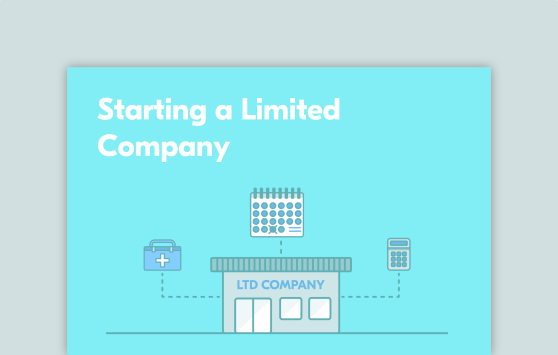 From understanding expenses to starting a limited company, our downloadable business guides can help you.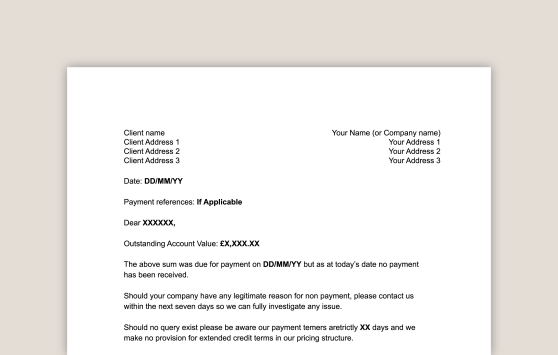 If a client hasn't paid an invoice, download our late payment reminder templates and get that invoice paid fast.
A year end can be a daunting undertaking for first-time limited company directors. However it needn't be the end of the world. Here's what you need to know.
The UK has many different tax rates affecting both individuals and businesses - and as a business owner you'll be affected by all of them.
We'll be covering the budget and highlighting the arising issues and announcements that affect freelancers, contractors, and small business owners.
The best accounting advice
Our accredited team are on hand to help you choose the best package
We understand that it can be difficult deciding whether or not to switch accountants, but at Crunch we'll offer you fair, unbiased advice on what's best for you.