Knowledge
We help make your business a success
Self Assessment: What happens if I miss the deadline?
The annual deadline for submitting your Self Assessment and, if necessary, paying any tax owed, is almost upon us. If you do not file by midnight on 31st January, you face being fined – and there are potential extra penalties if you fail to settle your 2015/16 tax bill before the Self Assessment deadline.
To make matters worse, those who are new to the Self Assessment system could face a tax bill 50% higher than expected.
How much is the fine if I miss the Self Assessment deadline?
Anyone who is required to file a return but misses the deadline will receive an automatic £100 fine from HMRC – if you have an online account, this penalty will be added to it.
The fine is imposed regardless of whether you owe tax or not. If you fail to file within three months – that is, by the end of April – HMRC can then impose a £10 daily fine for the next 90 days, bringing the total penalty to £900.
Further penalties are imposed after six and then 12 months – and these could be based on the amount of tax you owe if a particularly large sum is outstanding.
On top of these fines, you will be charged interest on any unpaid tax.
Can I escape the fine?
HMRC says it will waive the late-filing penalty for people who have a "reasonable excuse", although this will be done at officials' discretion.
You may be able to avoid a fine if a close relative died shortly before the Self Assessment deadline, if you have been seriously ill, or even if you have experienced serious IT problems. Fines may also be waived or suspended if you're unable to file your returns due to issues with HMRC's online services.
On the other hand, HMRC says it will not waive penalties for those who find the Self Assessment system too difficult to use or who did not receive an official reminder, for example.
If you do wish to appeal against a penalty, you'll need to fill out what's called an SA370 form.
What to do next
If you haven't filed yet, now is the time to act. If you're already registered for Self Assessment online, all you need is financial information for the 2015/16 tax year, such as your annual accounts and/or P60, plus details of investment profits, savings interest, pension contributions, etc.
If you aren't registered yet, you need to start this process – but it can take several days, if not weeks, to register as HMRC needs to send you an activation code in the post. You can set the ball rolling by paying HMRC's website a visit.
Avoiding future problems
Registering for Self Assessment is probably the most cumbersome part of the process. Once you're registered, filing returns in future should be far more straightforward, providing you keep a note of your username and password for the service.
Keep any information you'll need for future returns in a safe place, and make a note in your diary to file your next return well in advance of next year's Self Assessment deadline. You can file your return any time after the current tax year ends on 5th April.
And remember, filing your return early means the size of your next tax bill won't come as a shock.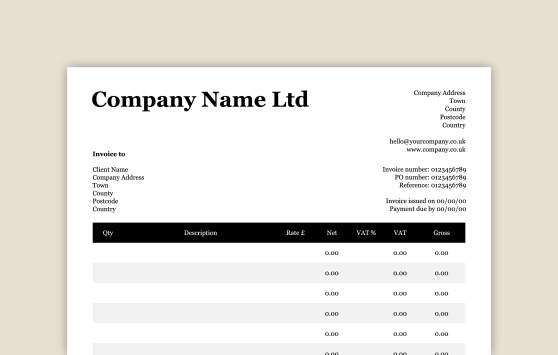 Our invoice templates are professional and sharp. Use them to directly invoice your clients and get paid fast.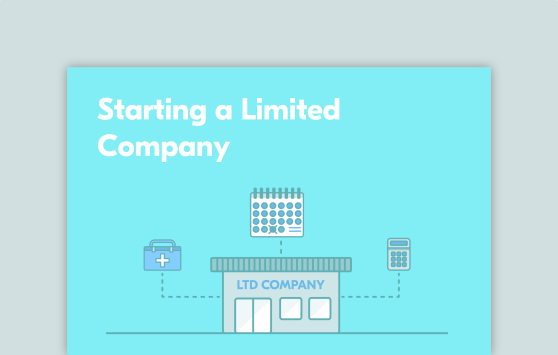 From understanding expenses to starting a limited company, our downloadable business guides can help you.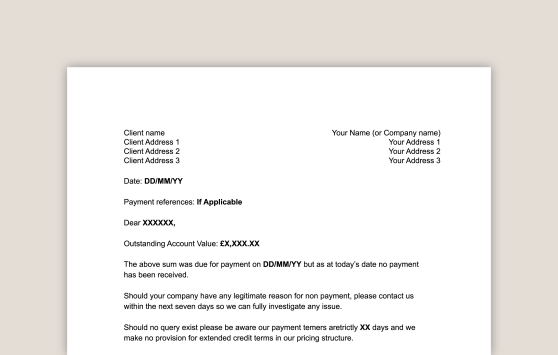 If a client hasn't paid an invoice, download our late payment reminder templates and get that invoice paid fast.
A year end can be a daunting undertaking for first-time limited company directors. However it needn't be the end of the world. Here's what you need to know.
The UK has many different tax rates affecting both individuals and businesses - and as a business owner you'll be affected by all of them.
We'll be covering the budget and highlighting the arising issues and announcements that affect freelancers, contractors, and small business owners.
The best accounting advice
Our accredited team are on hand to help you choose the best package
We understand that it can be difficult deciding whether or not to switch accountants, but at Crunch we'll offer you fair, unbiased advice on what's best for you.