Knowledge
We help make your business a success
Generally Freelancers and Workers are not covered by these Procedures.
All Employers are advised to have a grievance procedure for employees to use if they are unhappy with any of their working conditions. Employees are advised to talk about any problems informally in the first instance, before raising an official grievance with your employer.
Resolving a grievance informally:


where relationships between an employee and their manager have broken down, a formal grievance can cause problems where the employee and manager need to continue working together.   Informal talks to find out what outcome the employee wants are important where the allegations are not so serious.


In April 2009 the Statutory Grievance Procedure was repealed so for Grievances occurring after 6th April 2009 (or 3rd April 2011 in Northern Ireland) the new ACAS code of Practice on Disciplinary and Grievance Procedures should be followed.
The emphasis of this new Code is to try to resolve grievances informally, without reverting to a formal procedure, or to resolve them with the help of a 3rd party (mediator). The Code sets out the basic requirements of fairness that should be applicable in most cases.  Grievances should be handled promptly and without unreasonable delay and any evidence obtained by the Employer should be reliable and ideally corroborated.  The Code is summarised as follows:
Keys to handling grievances in the workplace –


The employee lets the employer know the nature of the grievance


If it is not possible to resolve a grievance informally, employees should raise the matter formally and without unreasonable delay with a manager who is not the subject of the grievance. This should be done in writing and should set out the nature of the grievance.


The employer should arrange a meeting and allow the employee to be accompanied at the meeting.


Employers should arrange for a formal meeting to be held without unreasonable delay after a grievance is received to discuss it.




Employers, employees and their companions should make every effort to attend the meeting. Employees should be allowed to explain their grievance and how they think it should be resolved. Consideration should be given to adjourning the meeting for any investigation that may be necessary.  It is important the employer has all the facts.




Workers have a statutory right to be accompanied by a companion at a grievance meeting which deals with a complaint about a duty owed by the employer to the worker. So this would apply where the complaint is, for example, that the employer is not honouring the worker's contract, or is in breach of legislation.




The chosen companion may be a fellow worker a trade union representative or an official employed by a trade union. A trade union representative who is not an employed official must have been certified by their union as being competent to accompany a worker.




Prior to March 2015, to exercise the right to be accompanied a worker must first make a reasonable request. What is reasonable will depend on the circumstances of each individual case. However it would not normally be reasonable for workers to insist on being accompanied by a companion whose presence would prejudice the hearing nor would it be reasonable for a worker to ask to be accompanied by a companion from a remote geographical location if someone suitable and willing was available on site.  A 2013 Employment Appeal Tribunal case (Toal v GB Oils Ltd) ruled that employees exercising the statutory right to be accompanied at a disciplinary or grievance hearing are entitled to have present whomever they choose, provided the individual is a relevant union representative or work colleague.  Employers cannot refuse a particular companion on the grounds that their presence is 'unreasonable' – the 'reasonable' requirement does not extend to the identify of the companion.  This ruling contradict the Acas Code of Practice, and in March 2015 Acas updated their code which you can see here.  An Employee can therefore be accompanied by the employee/rep of his/her choice.  You can see more details of the change here.




The companion should be allowed to address the hearing to put and sum up the worker's case, respond on behalf of the worker to any views expressed at the meeting and confer with the worker during the hearing. The companion does not however, have the right to answer questions on the workers behalf, address the hearing if the worker does not wish it or prevent the employer from explaining their case.


The employer decides on the appropriate action to take following the grievance hearing


The Employer decides on what action to take, if any and communicate these decisions to the Employee, in writing, without unreasonable delay.  Where appropriate this should explain the action the employer intends to take to resolve the grievance.  Employers should make a reasonable decision after a fair investigation, and do this as promptly as possible so as not to have any unreasonable delays, and explain how and why they made their decision.


The Employer does not have to include copies of notes of the investigation as a matter of course, if this would breach the confidentiality of others (e.g. a witness), unless they had their consent or it was reasonable in the circumstances to disclose it.




The employee must be informed they can appeal if they are not happy with the action taken.


The employer allows the employee to appeal if necessary


Where an employee feels that their grievance has not been satisfactorily resolved they should appeal. They should let their employer know the grounds for their appeal without unreasonable delay and in writing.




Appeals should be heard without unreasonable delay and at a time and place which should be notified to the employee in advance.




The appeal should be dealt with impartially and wherever possible by a manager who has not previously been involved in the case (in a case in September 2013 – Blackburn v Aldi Stores Ltd – the Employment Appeal Tribunal found that failure to provide an impartial grievance appeal process could potentially amount to a breach of the implied term of trust and confidence and form the basis of a constructive dismissal claim ; the same Manager had heard the Grievance and the Appeal; and the EAT found that an organisation of Aldi's size should be able to provide an independent hearing by a manager not previously involved in the case).




Workers have a statutory right to be accompanied at any such appeal hearing.




The outcome of the appeal should be communicated to the employee in writing without unreasonable delay.


Failure of an Employer to follow this new Code does not in itself make an Employer liable to Employment Tribunal proceedings. However, an Employment Tribunal will take the Code into account and can reduce or increase awards given to an Employee, depending on whether the Employer and/or Employee have followed the Code.
Where Employees raise a grievance during a disciplinary process (see information about Disciplinary Procedures) the Disciplinary process may be suspended in order to hear the grievance, although if they are about the same issue they may be heard and decided together.
If you are an Employer and need ongoing professional help with any staff/freelance issues then talk to Lesley at The HR Kiosk  – a Human Resources Consultancy for small businesses – our fees are low to reflect the pressures on small businesses and you can hire us for as much time as you need.
Please note that the advice given on this website and by our Advisors is guidance only and cannot be taken as an authoritative or current interpretation of the law. It can also not be seen as specific advice for individual cases. Please also note that there are differences in legislation in Northern Ireland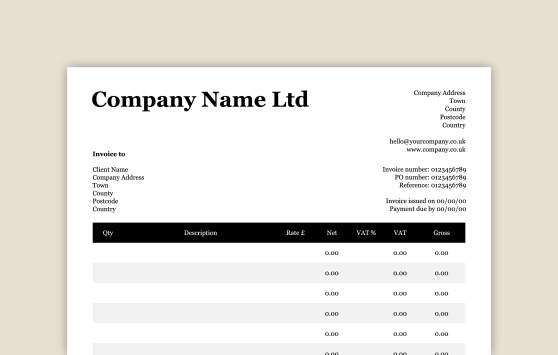 Our invoice templates are professional and sharp. Use them to directly invoice your clients and get paid fast.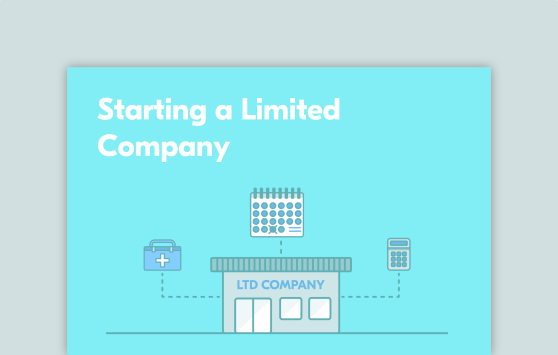 From understanding expenses to starting a limited company, our downloadable business guides can help you.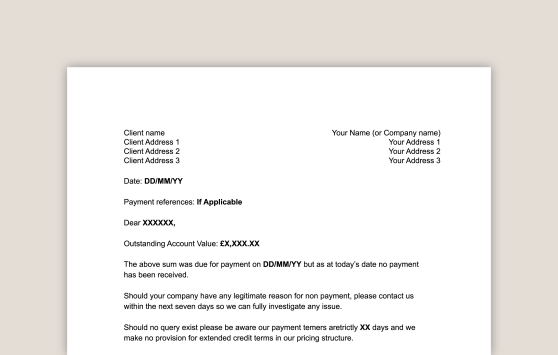 If a client hasn't paid an invoice, download our late payment reminder templates and get that invoice paid fast.
The average cost of replacing staff is more than £30k. Here's what to ask yourself about your recruitment process if you struggle to hold onto decent staff.
You can be asked to deduct money from an employee's pay if they have been overpaid benefits by the DWP. This is called a Direct Earnings Attachment.
Deliveroo has indicated it's prepared to provide riders with benefits, and has called for the creation of a new classification for gig economy workers.
The best accounting advice
Our accredited team are on hand to help you choose the best package
We understand that it can be difficult deciding whether or not to switch accountants, but at Crunch we'll offer you fair, unbiased advice on what's best for you.