Knowledge
We help make your business a success
Sole trader, umbrella or limited company: What's best for you?
It's the freelancer's eternal quandary – to remain a sole trader or form a limited company? Or perhaps it's better to work via an umbrella company and give the admin stress to someone else?


There are advantages and disadvantages to each approach, particularly when it comes to tax issues.
What is the meaning of all this?
Limited company
A limited company is an organisation that you can set up to run your business – it's responsible for any legal and financial decisions and its finances are separate from your own.
Sole Trader
If you're a sole trader, you're running your business as an individual – you are self-employed.
Umbrella Company
Umbrella companies act as intermediaries between freelancers and their end client. The umbrella company deals with a lot of the administrative side of things, particularly in relation to tax and payroll. When you get paid, the umbrella company will collect your cash, deduct National Insurance Contributions (NIC) and income tax, as well as their fee, and then pass the rest onto you.
Advantages of going Limited
Limited Liability
This protects your personal assets so that, if your company becomes bankrupts, your personal bank account, house, car etc. can't be claimed.
Potential for greater profitability
As a Sole Trader, you'll be taxed on your income, which means you end up paying tax and National Insurance Contributions on everything you earn – around 30% of your gross income. Through operating as a Limited Company you will pay Corporation Tax of around 20% – as long as your profits are less than £300,000 – and can pay yourself through a combination of dividends and low wage – this will minimise your PAYE (tax you pay on your earnings throughout the year) and NIC outgoings.
You can also claim business expenses through your Limited Company, which includes business-specific equipment, such as stationery, business cards etc, mileage allowance, business trips, meals spent while working away. Any money you claim in expenses will be deducted from your company's profit and will therefore not be taxed, saving your company money at the end of the tax year.
Borrowing power
As a Sole Trader you rely on your personal credit rating to borrow capital used to grow your business – a Limited Company, however, can establish its own credit rating, which they can then borrow against. This is good news for those who don't have the squeakiest credit ratings.
Advantages of staying Sole Trader
Less Paperwork
Both Sole Traders and directors of Limited Companies are required to submit a personal Self Assessment to HMRC, but those operating a Limited Company must also submit extra paperwork (Corporation Tax, Annual Accounts, VAT returns, if VAT registered). As a sole trader you will avoid the headache of these extra forms.
Simpler Accounts
The accounting process is much simpler for Sole Traders – there is less paperwork, fewer expenses and often fewer clients – as such, if you do have an accountant at this stage, it is often much cheaper than it is for Limited Companies.
Privacy
Legally, Limited Companies must be transparent and share certain information with the public, such as names of directors and shareholders. As a Sole Trader do you do not have to provide this information to Companies House.
Advantages of an Umbrella Company
Simplicity
As a freelancer or contractor working under an umbrella company, you will be afforded a much simpler way of doing business. The paperwork is done for you, which includes deduction of income tax and NIC. Sole traders sometimes get caught out with massive tax bills because they have not put their tax aside throughout the year – working via an umbrella company removes this potential.
Lack of commitment
Working via an umbrella company is said to be a good option if you're not sure about committing to contracting or freelancing long-term. It is free from the stress of running your own company, which does also mean you have less control over your business.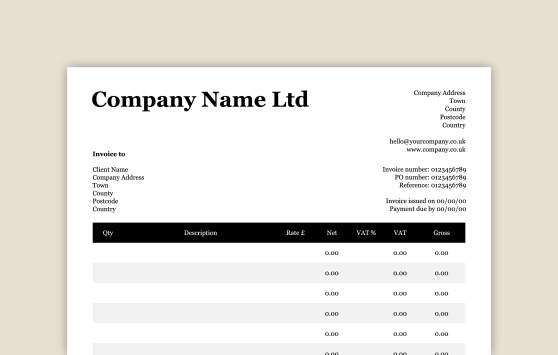 Our invoice templates are professional and sharp. Use them to directly invoice your clients and get paid fast.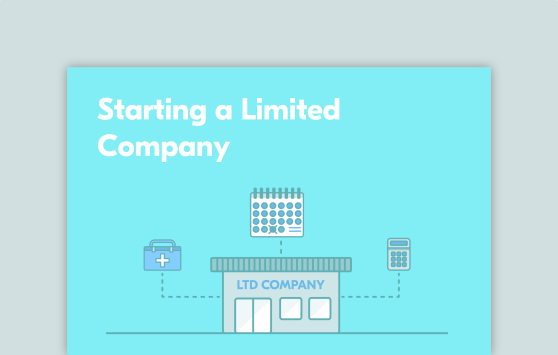 From understanding expenses to starting a limited company, our downloadable business guides can help you.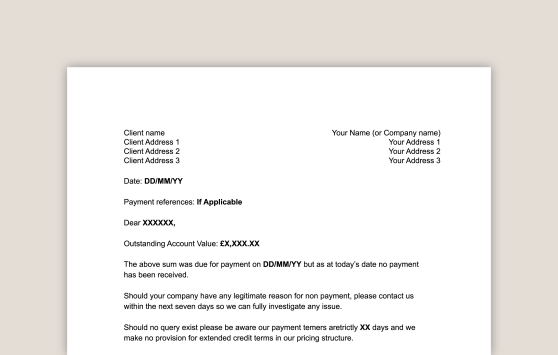 If a client hasn't paid an invoice, download our late payment reminder templates and get that invoice paid fast.
If you're going into business on your own, starting as a sole trader could give you the edge over your limited company peers.
Many take the sole trader route when starting a business, but there are huge benefits associated with setting up a limited company.
'From Crew to Captain' author David Mellor explains what traits and experience to look for when successfully choosing a business partner.
The best accounting advice
Our accredited team are on hand to help you choose the best package
We understand that it can be difficult deciding whether or not to switch accountants, but at Crunch we'll offer you fair, unbiased advice on what's best for you.