Knowledge
We help make your business a success
Employment tribunals – your rights
Tribunal Rules changed from 29th July 2013 and this article has been updated.  Employment Tribunals hear employment disputes that have not been resolved in the workplace and their decision is legally binding.
[Updated for 2017]
Employees can take a claim to an ET for any of the reasons listed below. Employment Tribunals in Northern Ireland are still called Industrial Tribunals.   Workers and Freelancers have more limited circumstances to make a claim – we detail these below.
Employment Tribunal judgments are rarely made freely available to the public, however The Ministry of Justice launched a new online database in February 2017, which you can access here, meaning that in future, employment tribunal decisions from England, Scotland and Wales will be easily searchable.   In addition, those proceedings that are 'dismissed' and don't get to Tribunal, or are withdrawn on settlement via Acas (with a COT3 form) are also included in the database.  Initially the database only contained about 150 decisions dating back to 2015. However, it is expected that all decisions will be added in the future.
Concerns have been raised about the effect of the new system – employers who have lost or settled claims will find that information is easily available for anyone to see, and database searches could become part of some employers' and recruiters recruitment and screening processes….. Employers are warned against using the database for this in case they risk claims for compensation because of discrimination, victimisation, whistle-blowing or black-listing.
The higher courts and the Employment Appeal Tribunal usually have details published on the BAILII website.  However, there is an Employment Tribunals service which may be able to help you get the information you want. More details are here.
You are always advised to try to resolve your problem with your Employer before lodging a claim at ET.  Both sides (employer and employee) can have unrealistic expectations of what will happen at an ET – Employees may want a chance to clear their name or force the employer to recognise what has happened to them and Employers may seek vindication or want to send a message to other employees.  Both sides could be disappointed after a lengthy and sometimes distressing process.
That said, you can take your Employer to an Employment Tribunal for any of the following reasons:


Unfair dismissal (including constructive dismissal and an Employers failure to provide a written statement for the reasons for dismissal). Employees only. Now you need 2 years continuous service before you can claim most types of unfair dismissal – there are some exceptions which don't need 2 years service, which you can read here.   Compensation is given for any successful claim based on the Employees lost earnings – it does not include payment for injury to feelings. Since 29th July 2013,  there is a cap on the compensatory award for unfair dismissal, which is currently the lower of £78,962 or 52 weeks pay (this increases to £80,541 from 6th April 2017).  A weeks pay will be based on the claimant's annual gross salary and will not include pension contributions, benefits in kind or discretionary bonuses.  (This cap will not apply to dismissals for whistle-blowing or for certain health and safety reasons. In addition there is no cap on awards for discrimination).




Failure to receive Equal Pay for equal value work.  Employees only.




Failure of your Employer to pay Redundancy pay or failure to inform and consult in a redundancy or business transfer situation; and failure to allow time off to look for work during a redundancy situation. Employees only.




Breach of Contract – if you have suffered a financial loss and your Employment has ended you may bring a claim to an ET.  In other circumstances the claim must be made at a County or other Civil court.




Working Hours – your Employers failure to limit weekly or night working limits or to ensure you get the proper rest breaks.  Employees and Workers only.




Failure to provide you with a written statement or a written statement of any subsequent changes to your terms and conditions.  Employees only.




Refusal of employment (by an Employer or via an agency) on the grounds of your trade union membership.  Workers and Employees.




If as an employee on a Fixed Term Contract you have suffered less favourable treatment and/or dismissal, than a permanent employee, or you have failed to receive a written statement confirming it has ended or a written statement confirming that you are now a permanent employee.  Employees only.




If as a part-time employee you have suffered less favourable treatment and/or dismissal than a full-time employee.  Employees and Workers.




Failure by your Employer to allow time for Trade Union activities, Jury service or other public duties, or ante-natal care.  Employees only.




Suffered detriment and/or dismissal for claiming flexible working or your Employer has breached the flexible working procedures.  Employees only.




Suffered detriment and/or dismissal for refusing to work on a Sunday. Employees only.




Suffered discrimination due to pregnancy, maternity leave or child birth.  Employees, Workers and Freelancers (in most cases Freelancers are covered but please see our 'What are my main Employment Rights' Guide for more details).




Discrimination claims – there is no cap on compensation limits and payments can be made to successful claimants for injury to feelings. Open to Employees, Workers and Freelancers (in most cases Freelancers are covered but please see our 'What are my main Employment Rights' Guide for more details).


Those on zero-hours contracts can bring a claim of unfair dismissal if the reason for their dismissal is that they failed to comply with a (now banned) exclusivity clause – no qualifying period is necessary.


There are various discrimination claims that can be made, which are:


Disability discrimination. The average award in 2015/16 was £22,000.


Sexual orientation discrimination.  The average award in 2015/16 was £20,000.


Sex discrimination.  The average award in 2015/16 was £83,000 (but the average was skewed by one wopping £1.7million award. The median was £13,500).


Race discrimination.  The average award in 2015/16 was £14,000.


Age discrimination.  The average award in 2015/16 was £9,000.


Religious discrimination. The average award in 2015/16 was £19,000.


There are also circumstances under Health and Safety Laws where you can make an unfair dismissal claim to an ET without needing 2 years employment (automatically unfair),


including where you have been dismissed for complaining or refusing to work in an unsafe working conditions e.g. you were dismissed for 'taking action' over a health and safety issue, which includes:


carrying out any health and safety activities which you have been asked to do by your employer;


performing or proposing to perform any functions as a health and safety official;


bringing a reasonable health and safety concern to your employer's attenion if there is no health and safety rep available;


leaving your workpllce because you believe you are in a serious and imminent danger which could not be avoided;


taking appropriate steps to protect yourself or other people because you believe they are in serious danger.


More information about Tribunals


You should take advice from ACAS, your Trade Union representative or the Citizens Advice bureau before making a claim as it can be confusing and complicated.


You must normally make your claim within 3 months or either your employment ending or of the date the issue happened (that is the subject of the claim).  In Redundancy and Equal pay cases the time limit is 6 months (minus one day). However, a 2015 case that went to the Employment Appeal Tribunal in Higgins v Home Office confirmed that where an employee is suffering from very serious mental health issues a delay in starting proceedings may not be fatal to her application.


Employment Tribunals guidance from gov.uk is here and you can start the online application process here.


From 29th July 2013 there will be a fee to bring a claim to an ET.      Type A claims (unlawful deductions from pay, notice pay, refusal to allow holiday pay and redundancy pay) will cost £160 to lodge the claim and £230 for the hearing fee.  Type B Claims (unfair dismissal, equal pay, failure to inform or consult under TUPE, failure to allow compensatory rest under the Working Time Regulations, breach of the right to request time off for training and discrimination) will cost £250 to lodge the claim and a £950 hearing fee.


A fee 'remission' system operates for those who cannot afford these fees to ensure that access to justice is not reduced for individuals in receipt of certain benefits or who have a disposable monthly income below a certain level.  Certain assets are assessed for remission purposes and this includes any redundancy pay or pay in lieu of notice an employee has received from their dismissal.  A claimant can apply for remission of the whole or part of the fee. Details of this are in the Government page here.  On 30th June 2014 the fee remission application process was simplified and the forms and guidance can be found here.


If a claimant submits a claim accompanied by an application for remission and the remission application is refused, the Tribunal will notify the claimant that the fee must be paid by a specified date, and the Tribunal will reject the claim if the fee is not paid by that date.


(There are different fees for claims involving multiple claimants, which are detailed on this page).


You can now complete a new ET1 claim form online or send the claim in by post or deliver it by hand.  Employment Tribunals guidance from gov.uk is here and you can start the online application process here.


On 7th February 2014 the High Court ruled that there was insufficient evidence to suggest the fees were unfair – more details are here – in Mid September 2014 The Lord Chancellor gave the union the green light to launch a judicial review into the lawfulness of employment tribunal fees Unison; but this appeal was dismissed by the Courts in December 2014.  In March 2017, Unison were still challenging the fee system in the Supreme Court.


Since the introduction of fees in 2013 it is estimated that the number of single claims fell by 68%! The Government published a delayed review of the fee system in January 2017, which unsurprisingly concluded that there is no evidence that people have actually been prevented from bringing claims. The Government also announced that they would extend the 'Help with Fees' scheme, and those with under £3,000 in disposable capital and earning under £1,250 before tax each month will qualify for the scheme.


If your case is accepted a copy of your claim will be sent to your Employer and also to ACAS.  Your Employer must reply within 28 days.


ACAS will involve one of their "conciliation" officers to see if they can help resolve your case without it going to ET.  See details about 'pre-conciliation' below.


Employment Tribunals can 'strike out' a case if they think it is too weak, at a pre-hearing, meaning the case will not proceed.  They can also order you to pay costs if they hear your claim but then think you have behaved 'unreasonably' during the case.  From 29th July 2013 pre-hearings and 'case management discussions' will be combined and known as 'preliminary' hearings, which will 'sift' the case and explore the possibility of settlement or alternative dispute resolution to avoid the case going to Tribunal.


You are able to withdraw or settle your case at any point during the process. Since the introduction of fees 48% of disputes have been settled before going to Tribunal.


If your case reaches the tribunal the case will usually be heard by a panel of 3 people which will include a qualified Employment Judge.


If you disagree with an ET's decision about your case you can appeal if the Tribunal has made an error in law or if their decision is 'perverse' (i.e. a decision was reached that no 'reasonable' Tribunal could have made on the evidence in front of it).  There are more fees to pay to appeal the process.


The losing party at a Tribunal does not automatically find themselves having to pay the other party's costs of litigation.  However, the Tribunal has discretion to order costs where a party or their representatives have acted "vexatiously, abusively, disruptively or otherwise unreasonably".  However, since the introduction of Employment Tribunal fees the "general position" will be that losing Employers are likely to be ordered to reimburse the claimants for the fees they have had to pay.


And, if an appeal is successful at Employment Appeal Tribunal the EAT is able to make a costs order against the Respondents, requiring it to the pay the cost of any appeal/hearing fees to the Appellant.


The Employment Tribunal website for England, Wales and Scotland is here

, and the Employment Tribunal website for Northern Ireland is

here

– where full information about the claim process is given.  There are

some differences in the procedures that are used in Employment Tribunals in Scotland – see our article here for more details.


In early 2015 it became clear that the administration and funding of employment tribunals in Scotland is going to be devolved to the Scottish Parliament in due course, which may mean the Tribunal fees may be abolished in Scotland.  In September 2015 the Scottish Government announced their plans to scrap tribunal fees. Some believe this may lead to 'jurisdictional tourism' where, if Employers have bases UK wide and have employees who work in England/Wales and Scotland they could choose to go to Tribunal in Scotland to avoid the fees.
From 6th April 2014 claims to a Tribunal must be submitted to Acas before they are lodged with the Tribunal.  This 'Pre-Claim Conciliation' service is mandatory.
Complaints to Acas can be made online, by post or telephone.  The complainant only has to tell Acas their name and address and that of the prospective respondent (normally the employer), no details of the complaint have to be given.  Acas will make "reasonable attempts" to contact the claimant and then the respondent (if the claimant agrees).  If Acas cannot make contact with one of the parties it will conclude that settlement is not possible.  The parties to the claim will be offered conciliation for one month in an attempt to resolve the dispute with their Employer (before lodging the claim) with ACAS's help.  This period can be extended by another 14 days if there is a reasonable prospect of achieving a settlement.  If this is unsuccessful or if one party refuses, the claim can proceed to Tribunal (Acas will issue a 'conciliation certificate' to allow the claim to proceed to Tribunal).  If ACAS can't resolve the matter in this period then their services will remain available right up until the case is heard by an Employment Tribunal.  While the claim is under conciliation this stops the 'clock' for claims to be submitted to a Tribunal in time; so the period of 3 months in which a Claimant must usually submit their claim to a Tribunal will be put on hold; and will start again once an Acas certificate is received.  See our Employers Guide to How to Deal with an Acas conciliation contact request.


Recent Tribunal cases (2015), upheld by the Employment Appeal Tribunal show that Tribunals will not favour employees who do not follow the conciliation procedure.  In Cranwell v Cullen, the EAT said that a tribunal was right to reject a claim where the claimant had not contacted Acas (because she thought conciliation was impossible).  The EAT said that the requirement to follow the conciliation procedure (to get a certificate) was strict, even when conciliation would be impossible.
In Sterling v United Learning Trust, the claimant completed the ET1 form with the wrong early conciliation number, and the EAT rejected the claim saying it was the claimant's responsibility to make sure the information presented to the ET was correct.
Here we look at the first 6 months of Conciliation with Acas.
From 6th April 2014 fines for Employers are introduced where the Tribunal believes they are in breach of employment rights (from a minimum of £100 to a maximum of £5,000), and they have found in favour of the individual.


This can happen in cases where there is a breach of the individuals statutory rights, which has one or more "aggravating features" and is intended to reduce deliberate and repeated breaches of employment law.


The financial penalty will be between £100 and £5,000 (it will be 50% of any compensation award made to the individual, capped at £5,000).  The penalty will be reduced by 50% if paid within 21 days.  The penalty is paid directly to the Secretary of State and not to the individual.


The tribunal can decide whether to impose a penalty or not and will take into account the employers ability to pay


There is no statutory definition of what an "aggravating feature" is but the explanatory notes to the legislation says an employer is more likely to face a financial penalty when:


The action was deliberate or committed with malice;


The organisation had a dedicated Human Resources team, or;


The employer repeatedly breached the employment rights concerned.


So the potential financial exposure for employers with employment claims will be increased as they risk paying compensation to a successful claimant, being ordered to reimburse the claimant for their tribunal fees they have had to pay and this new financial penalty.
From 31st January 2017, claims relating to employees of insolvent companies, where payments are sought from the National Insurance fund, such as redundancy payments, will no longer be required to pay a fee.
 If you are an Employer and need ongoing professional help with any staff/freelance issues then talk to Lesley at The HR Kiosk  – a Human Resources Consultancy for small businesses – our fees are low to reflect the pressures on small businesses and you can hire us for as much time as you need.
Please note that the advice given on this website and by our Advisors is guidance only and cannot be taken as an authoritative or current interpretation of the law. It can also not be seen as specific advice for individual cases. Please also note that there are differences in legislation in Northern Ireland.
Photo by ssalonso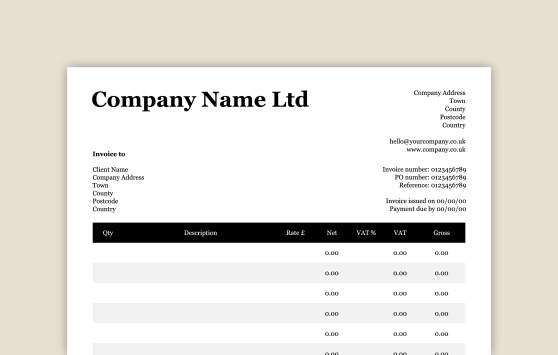 Our invoice templates are professional and sharp. Use them to directly invoice your clients and get paid fast.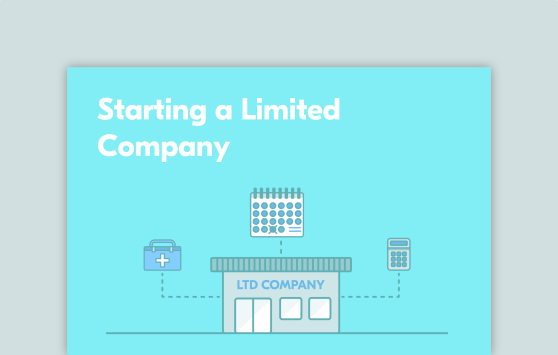 From understanding expenses to starting a limited company, our downloadable business guides can help you.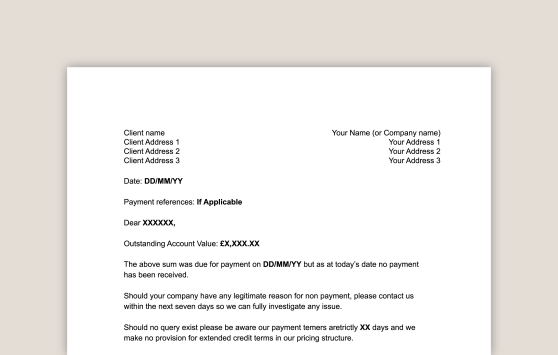 If a client hasn't paid an invoice, download our late payment reminder templates and get that invoice paid fast.
A bike courier working for CitySprint has won a case giving her rights to holiday pay, Statutory Sick Pay, and the Minimum Wage.
The average cost of replacing staff is more than £30k. Here's what to ask yourself about your recruitment process if you struggle to hold onto decent staff.
You can be asked to deduct money from an employee's pay if they have been overpaid benefits by the DWP. This is called a Direct Earnings Attachment.
The best accounting advice
Our accredited team are on hand to help you choose the best package
We understand that it can be difficult deciding whether or not to switch accountants, but at Crunch we'll offer you fair, unbiased advice on what's best for you.