Knowledge
We help make your business a success
What are my main Employment rights as an Employee, Worker or Freelancer?
Updated for 2016.
Whatever your employment status, whether you are an employee, worker or freelancer/contractor,  you have rights at work that are protected by law. Below is a comprehensive summary of what you are entitled to plus links to articles that cover each in detail.  See our Guide to Your Employment Status.
Read our Guide to Motivating Staff here!
You can read our article about UK Employment Rights and how Europe has influenced them here!
The main legal rights of an Employee
A new type of employment contract – the Employee Shareholder Contract – came to life on 1st September 2013.  Under this type of contract employees give away some of their employment rights in exchange for receiving shares between £2,000 – £50,000 in their company (and benefiting from tax advantages on these shares). More details here.
Apprentices are also employees but can have slightly different rights – see our new Guide to Apprenticeships here.
NB: Often Employers will give benefits/terms to Employees that are more generous than the legal minimum entitlements.
The main legal rights of a Worker
See our new Guide to the Agency Workers Regulations that come into effect on 1st October 2011 – which will give certain 'agency workers' rights to equal treatment for  pay, working hours, night work, rest breaks, paid holidays; paid time off for ante-natal appointments; the right to apply for internal vacancies and access internal facilities; and give them limited unfair dismissal rights in relation to the Regulations.
Agency temps also have rights under The Conduct of Employment Agencies and Employment Business Regulations 2003 – see our new Guide here.
Workers and Employees have the following rights


National Minimum Wage – and see the Agency Workers regulations above


the right to be automatically enrolled in a pension scheme and receive Employers Contributions in certain circumstances and in stages from October 2012 – see our Guide to the Pension Auto-Enrolment Scheme here.


Rest Breaks and Paid Holiday under the Working Time Regulations – and see the Agency Workers regulations above



Maternity and Adoption Pay (not Leave) and Paternity Pay (not Leave) – details as above. See our Agency Workers regulations information above for details of agency workers who will be entitled to paid time-off for antenatal care from 1st October 2011.



From 8th March 2013, to comply with the Parental Leave (EU Directive) Regulations, an agency worker who has at least one year's service and has returned from unpaid parental leave,  has the right to request flexible working. As your employer is likely to be the agency not the client (end-hirer) it is their decision, although this is complicated as they will need knowledge of whether this is acceptable to the client!



Protection again less favourable treatment if you 'whistle-blow' (i.e. make a disclosure in the public interest)


Not to be discriminated against unlawfully on grounds or race, caste, sex, marriage/civil partnerships, maternity/pregnancy,  disability, gender reassingment, sexual orientation, age, religion or belief and to receive equal pay (with members of the opposite sex if you can show they are doing similar work of equal value – see a landmark ruling about Equal Pay in June 2013 here).  See our new Guide to Tattoos and Piercings at work here.


Protection under Health and Safety law. For details of the Health & Safety legislation in the UK please look at the official website www.hse.gov.uk.  See details here about 1st October 2013 changes to RIDDOR (the statutory accident reporting requirements).  See our new article on accidents and injuries at work here  and details about Lone Working here.  With regards to appropriate Temperatures for the Workplace – there is no legal minimum or maximum temperature set, the law says that during working hours the temperature inside workplace buildings should be "reasonable".  However, the HSE's guidance recommends a minimum temperature of 16 degrees for workplaces where activity is mainly sedentary (offices) and 13 degrees for workplaces where work involves physical effort.


Protection against discrimination for membership or non-membership of a Trade Union.  See details about the 2016 Trade Union Bill here. And from 6th April 2010 the blacklisting of workers from employment as a result of their union membership or activities is prevented.  If a worker is blacklisted and suffers a detriment at work because of this (e.g. been refused employment, been subject to detriment or unfairly dismissed because of being on a blacklist) they can complain to a tribunal for damages and/or a restraining or prevention order against the blacklist.


to be accompanied at a disciplinary or grievance procedure hearing (include Home-Workers below).


There is also a group of Workers who are Home-Workers (or Piece-Workers) who have more limited rights than other Workers.  These are defined (under the National Minimum Wage Act) has those who contracts with a person, for the purposes of doing work for that person in a place not under the control of that person.  These Home-Workers are entitled to the National Minimum Wage, Rest Breaks and Holiday provisions under the Working Time Directive, Equality legislation and Statutory Maternity Pay.
From 1st October 2013, the National Minimum Wage will also cover Agricultural Workers for the first time – before their pay was covered by the Agricultural Wages Board.  Agricultural Workers have slightly different rights to other workers, and more details are here.
You can read about Workplace Surveillance and Monitoring and your rights, here.
The new rules about employing school leavers now that the Government have changed the law on how long young people are required to stay in education or training are here.
You can read our advice about Social Media/networking and work here.
You can read our advice about Sending Employees and Contractors to work abroad and how to plan for their safety here.
You can read about your Employers duties around workplace gambling (sweepstakes etc) here.
The main legal rights of the self-employed (freelancers and contractors)
You do not have employment rights as such, as you are seen to your own boss and so can make decisions on fees, holidays etc. You will not therefore be entitled to:


Your client company's sick leave, company maternity pay or company pension provisions


The legal right to protection under your clients company's internal disciplinary and grievance schemes


The legal right not be dismissed (always, however, read the contract of service you have agreed as this may contain clauses relating to termination of your agreement and time-periods).


There is, however, legal protection so:


You should not be Discriminated against in the work place in most cases, and if you are could make an claim to an Employment Tribunal.  This protection only applies to Freelancers who fall under Part 5 of the Equality Act 2010 – that is those who are described as 'contract workers' and are contracted personally to do the work, i.e you cannot claim discrimination against your Employer if  you are contracted for the provision of services and hire someone else, or sub-contract someone else, to do the work – you must do the work yourself personally.  See our 2014 information about Limited Company Contractors and the Equality Act here.




You should be paid for the work that you have done. If your Client is going into receivership or administration read this advice on avoiding bad debts.


You may also be entitled to Statutory Maternity Allowance if you are pregnant and have recently left an engagement.
You can read what rights you have if your Client cancels your contract here.
Other information for Freelancers


In October 2014, at the Labour Party Conference, Ed Miliband announced 'equal rights for the self-employed' if they win the 2015 election – you can read what he said here.


Also, on the occasion that you are classed as a 'Worker' (for employment Rights) but Self-Employed (for tax purposes), you may be entitled to the 'Workers' Rights as above if you perform the work personally. E.g. It is quite common in the Film and TV Industry for freelancers to be classed as 'Workers' and receive paid Holiday under the Working Time Directive legislation.




Most self-employed individuals will pay class 2 National Insurance Contributions (NIC's) which give you entitlement to the basic State Pension and Statutory Maternity Allowance. Class 2 NIC's do not give you entitlement to Job Seekers Allowance, Statutory Sick Pay or the additional State Pension.




If you are registered as a Limited Company and provide your services on a freelance basis to a client organisation (as a Provider) then you will not receive 'workers' rights from this organisation – it is up to you to provide yourself with 'workers' rights as you are employed by your own Limited Company.




If you are freelance, have you considered becoming a Limited Company? There are many advantages in doing this, both financially and for marketing purposes, but also there are disadvantages with a higher administrative burden. There are organisations that can help you take care of the tax and administration burden. For more information see our piece on how to form a limited company.


What to do if you have a dispute with your Employer about any of the Rights listed above?




Try to resolve the problem first by talking to your manager or Personnel/Human Resources department if you have one. Your organisation should have its own Grievance Procedure that if you are an employee you should have access to.


Talk to your Trade Union or Employee Representative if you have one.


Your local Citizens Advice Bureau (CAB) offer free and impartial advice on employment matters – www.citizensadvice.org.uk


ACAS (the Advisory, Conciliation and Arbitration Service) offer free, confidential advice on all employment rights issues. Their helpline is 08457 474747, or their website is http://www.acas.org.uk.


If you cannot resolve the matter you may be able to make a claim at an employment tribunal – but this must be within three months of the dispute. The Employment Tribunal Service enquiry line is 08457 959775, or their website is www.employmenttribunals.gov.uk


If you are an Employer and need ongoing professional help with any staff/freelance issues then talk to Lesley at The HR Kiosk  – a Human Resources Consultancy for small businesses – our fees are low to reflect the pressures on small businesses and you can hire us for as much time as you need.


 Please note that the advice given on this website and by our Advisors is guidance only and cannot be taken as an authoritative or current interpretation of the law. It can also not be seen as specific advice for individual cases. Please also note that there are differences in legislation in Northern Ireland.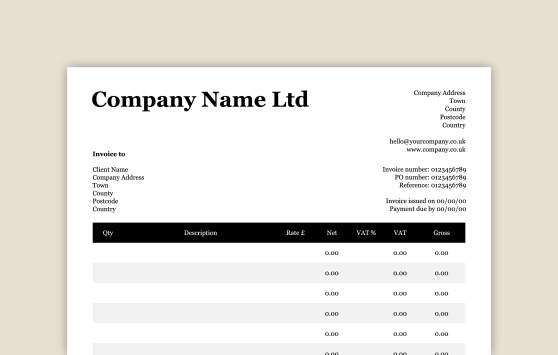 Our invoice templates are professional and sharp. Use them to directly invoice your clients and get paid fast.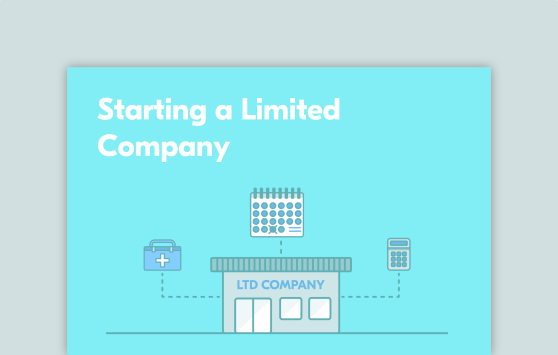 From understanding expenses to starting a limited company, our downloadable business guides can help you.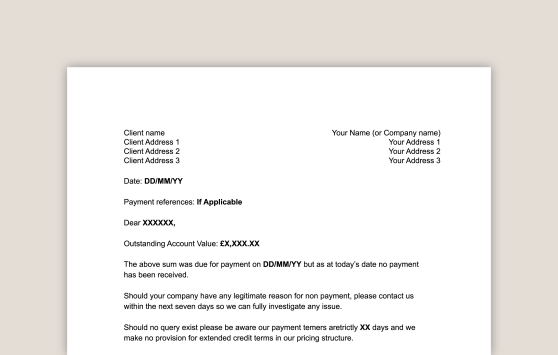 If a client hasn't paid an invoice, download our late payment reminder templates and get that invoice paid fast.
A bike courier working for CitySprint has won a case giving her rights to holiday pay, Statutory Sick Pay, and the Minimum Wage.
The average cost of replacing staff is more than £30k. Here's what to ask yourself about your recruitment process if you struggle to hold onto decent staff.
You can be asked to deduct money from an employee's pay if they have been overpaid benefits by the DWP. This is called a Direct Earnings Attachment.
The best accounting advice
Our accredited team are on hand to help you choose the best package
We understand that it can be difficult deciding whether or not to switch accountants, but at Crunch we'll offer you fair, unbiased advice on what's best for you.